The town of Gif (where Nadia and Fernand Léger have lived) pays tribute to the painter Nadia Léger through an original exhibition of her paintings and drawings at the Château du Val Fleury.
Too unfairly limited to the status of Fernand Léger's pupil, then wife, Nadia Léger was nevertheless a full-fledged artist, gifted with a fierce energy that was translated into her creations and convictions.
Discover her original pictorial universe through two major themes of her work: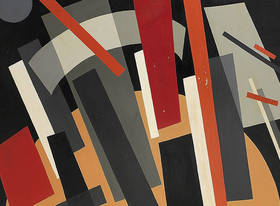 Suprematism: this artistic trend of the Russian avant-garde plunges us into an absolute abstraction where painting is freed from any representation. In the search for pure pictorial sensitivity, color exists for the sake of color.
Portraits: a self-portraitist, Nadia has also painted loved ones and illustrious contemporaries of hers, such as Picasso, Chagall, and Lenin…
You might recognize in her paintings the spirit of Malevitch and Fernand Léger, two great minds of modern art whom Nadia frequented during her life, from Belarus, where she was born, to Paris.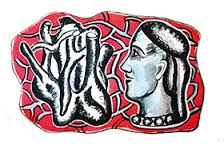 Nadia painted her whole life long. In her studio, she was able to unwind and leave behind the many commitments she was devoted to: promoting Fernand Léger's work, managing the various academies of the master, and working on the militant cultural projects she instigated.
After Léger's death in 1955, she helped to perpetuate the master's work by creating the Musée Fernand Léger à Biot and bequeathing to the French state a large number of his artworks.
Place :
Château du Val Fleury – Espace culturel
Adress : 5, allée du Val Fleury – 91190 – Gif-sur-Yvette
Opening hours :
Du mardi au vendredi : de 14h à 18h
Ouverture les week-ends durant les périodes d'expositions :
Samedi : de 14h à 18h
Dimanche : de 14h à 18h30