Fernand Léger exhibition "Le Beau est partout" at the Centre Pompidou-Metz from May 20th to October 30th
As part of the 40th anniversary of the Centre Pompidou, the Centre Pompidou-Metz offers an exceptional exhibition paying tribute to the multidisciplinary personality of Fernand Léger, painter of the city and of the modern life who celebrated the profound changes of his time.
The Fernand Léger retrospective, Le Beau est partout, paints the portrait of a curious artist, fascinated by his time and open to other disciplines. The exhibition, which brings together some one hundred major artworks, explores the connections his work maintained throughout the artist's career with poetry, cinema, architecture, circus, and live performance through his many artistic collaborations.
Thanks to exceptional loans from the Centre Pompidou and other major institutions, this thematic journey highlights his tireless quest to reinvent painting by bringing it out of the frame. It also emphasizes the timeless aspect of his work, seeking to reconcile the need for a new plastic language with a truly popular dimension. The exhibition reveals the different facets of his work and shows the man he was: the art theorist, the indefatigable teacher in whose studio many artists will grow, the traveler gifted with a keen sense of observation, the artist committed to social progress and cultural democratization.
The figure and work of Fernand Léger particularly resonate with the labor heritage of the Lorraine, and the exhibition is also spread over the territory, notably at the Cité radieuse in Briey, designed by Le Corbusier, friend and collaborator of Léger.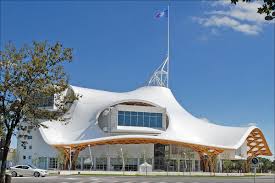 Centre Pompidou de Metz
1 Parvis des droits de l'Homme
57020 Metz
Tel : 03 87 17 39 39
Exhibition " Vis-à-vis, Fernand Léger et ses amis" at the Musée national Fernand Léger in Biot from May 6th to October 30th
In parallel, the Musée national Fernand Léger in Biot will hold the first part of an artistic and cultural program devoted to the friendly and artistic exchanges the painter had with artists of his time: Archipenko, Arp, Calder, Laurens, Csaky, Delaunay, Gray, Lipchitz, Ozenfant, and of course, Le Corbusier.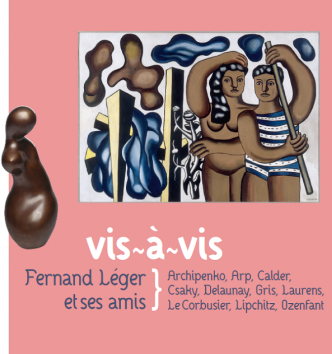 Musée national Fernand Léger
Chemin du Val de Pôme
06410 Biot
Gérard Schlosser pays tribute to Fernand Léger
The Galerie Laurent Strouk is exhibiting from April 28th to May 27th an astonishing series of 27 paintings by contemporary artist Gérard Schlosser paying homage to Fernand Léger.
Gérard Schlosser seems to play a game of mirrors when he proposes characters with their backs turned, placed within fragments of Fernand Léger's paintings. Faced with the works of the creator of modernism, these figures question themselves, question us, and propose a mise en abîme of painting.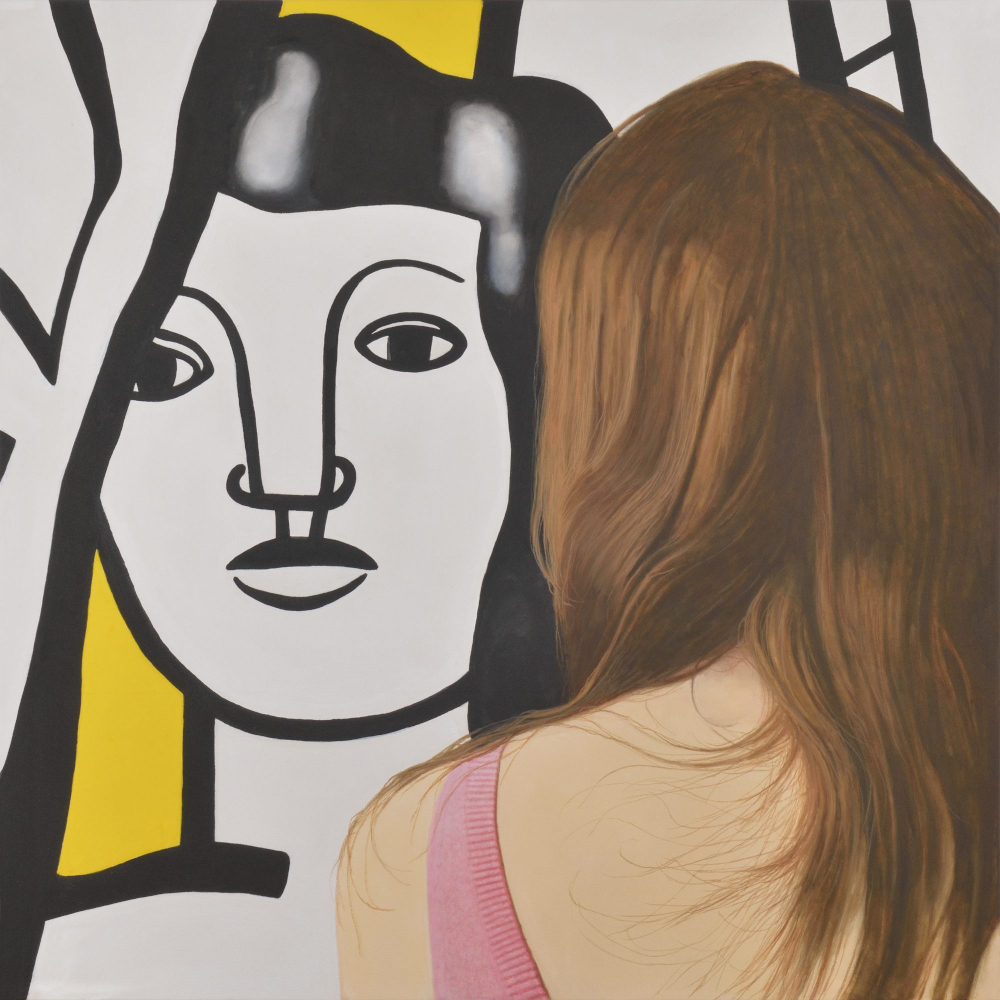 Galerie Laurent Strouk
2, avenue Matignon 75008 Paris
Tel :  01 40 46 89 06